The photograph below is how Anderson's Emporium looked on its first birthday.  Since taking this photograph I've:


Tiled the front of the roof and put that in position

Made shelves and counters to go at the left hand side of the upper sales floor

Completed the fascia boards and redecorated the left hand display window

Paved the footath

Started to brick one side wall

Added some more people to those on the pavement.
But from this you can see how far I've come in a year.  I hope you've enjoyed watching its progress, and will come back from time to time to see what more I've done to it.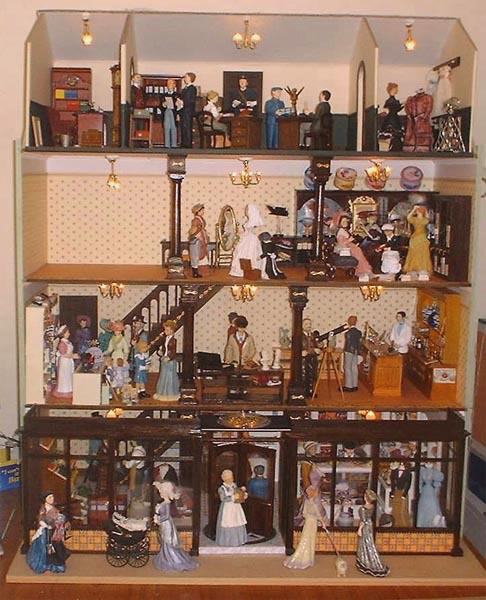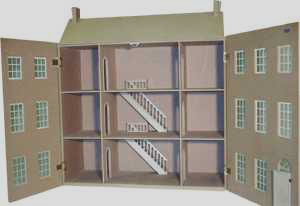 And here is a reminder of how the manufacturers, Caverill, intended it to look:

To see the very latest photographs, please click the Next button below: